English: The Sealed Nectar – by Safi-ur-Rahman Mubarakpuri
The Sealed Nectar (Ar-Raheeq Al-Makhtum)
Author: Mulana Safi-ur-Rahman Mubarakpuri
Language: English
Binding: Hard Cover
The Sealed Nectar was honored by the World Muslim League as first prize winner book. Whoever wants to know the whole life style of the Prophet in detail must read this book. Muhammad (S) is the Messenger of Allah, and those who are with him, are severe against the disbelievers, and merciful among themselves. You see them bowing and falling down prostrate (in prayer), seeking bounty from Allah and (His) Good Pleasure. The mark of them (i.e. of their Faith) is on their faces (fore heads) from the traces of prostration (during prayers). This is their description in the Taurah (Torah). But their description in the Injeel (Gospel) is like a (sown) seed which sends forth its shoot, then makes it strong, and becomes thick and it stands straight on its stem, delighting the sowers, that He may enrage the disbelievers with them.
Allah has promised those among them who believe and do righteous good deeds, forgiveness and a mighty reward (Paradise). (Al-Fath: 29)
The Prophet Muhammad (S) said: "The example of guidance and knowledge with which Allah has sent me is like abundant rain falling on the earth. Some of which was fertile soil that absorbed rain-water and brought forth vegetation and grass in abundance. (And) another portion of it was hard and held the rain-water and Allah benefited the people with it and they utilized it for drinking (making their animals drink from it) and to irrigate the land for cultivation. (And) a portion of it was barren which could neither hold the water nor bring forth vegetation (then that land gave no benefits). The first is the example of the person who comprehends Allah's Religion (Islam) and gets benefit (from the knowledge) which Allah (Azawajal) has revealed through me (the Prophet) and learns and then teaches it to others. The (last example is that of a) person who does not care for it and does not take Allah's Guidance revealed through me (he is like that barren land)." (Al-Mukarramah).
| | |
| --- | --- |
| Edition | |
| Book Type | Black & White, Colored |
Indian Print refers to content that is copied from an original source and published in India.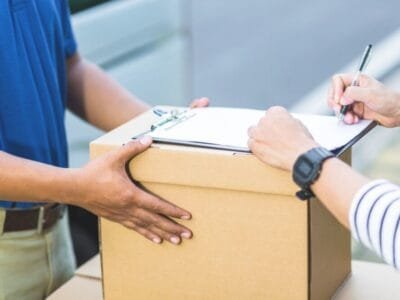 All orders are made to order and shipped from different locations in India. Once an order is placed, we begin to process it the following business day. Orders are packed and shipped Monday-Saturday. Orders placed on the weekend and select holidays are processed on the next business day.
How can I track my shipment?
Tracking information is emailed to you once the order is shipped out. Check in your Inbox/Spam mail. If not received call or whatsapp us +917006207805 | E-Mail: support@rehbarstore.com
Do you ship Books internationally?
Yes, We ship Internationally on Customer request.
How much does shipping cost?
Shipping within the India on Prepaid order Rs.60*.
On International order – Shipping charge will depend on weight.
How long does Rehbar Book Store take to ship?
After you place your order, We take 1-15 Days.
Change of Address
A change of address can only be done BEFORE the order has shipped out. Once the order has shipped, it is the customers responsibility to call shipping company and update the address.
RETURNS & EXCHANGE
Contact us by sending an email to support@rehbarstore.com. Our dedicated customer care executive is ready to assist you, ensuring a seamless experience throughout.
When initiating a product return, kindly adhere to the following guidelines:
– There is no exchange available.
– Items purchased from us are eligible for return, if request is raised within 24hrs of delivery.
– If you receive damaged product, you need to raise return request within 24 hours. Any request after that will not be considered.
The return process commences once we receive and inspect the returned item through our Quality Assurance department. Once QA approval is secured:
– For eligible cases, a complete refund will be processed within 7-15 days.
– Refunds for online payments will be issued to the credit/debit card used. Cash payment refunds will be made via bank transfer.
Please note that we cannot accommodate return or refunds based solely on customer preference. However, if the product is damaged, defective, or substantially differs from the website representation, we extend our apologies. In such instances, we commit to exchanging the product or refunding the amount In shaa Allah. To facilitate this process, it's essential to record the unboxing of the parcel as video evidence.
Case where there is a size issue:
All our sizes are of International Standard, they may be slightly larger what you would generally get from your local market. Therefore, you are required to check our size chart available on each product page.
If you place an order without checking the size chart, we wont be liable for exchange if the sizes are not as per your expectation. In such a case, if you comply to all our return product conditions, you can request an exchange for a cost 150/- per product, whether a return is self shipped or picked up by Rehbar Store courier partner.
In case there is any manufacturing size defect beyond +/- 0.5 inches as per the size chart, then we are liable of issuing a refund/exchange immediately for no extra cost, a proof will be required in this case.
RECENTLY VIEWED PRODUCTS: