Urdu: Ar-Raheeq Al-Makhtum – by Safi-ur-Rahman
Ar-Raheeq Al-Makhtum – الرحيق المختوم
Author: Maulana Safi-ur-Rahman Al-Mubarkpuri
Language: Urdu
Binding: Hard Cover
"Ar-Raheeq Al-Makhtum Urdu" stands as a luminous beacon in the realm of Islamic literature, offering an exhaustive and authoritative exploration of the life and legacy of the revered Prophet Muhammad (peace be upon him). This masterpiece, penned by the erudite scholar Mulana Safi-ur-Rahman Al-Mubarkpuri, transcends the boundaries of time, offering readers a timeless journey through the unparalleled life of the Seal of the Prophets.
In a world where the thirst for authentic knowledge about the life of Prophet Muhammad (peace be upon him) prevails, "Ar-Raheeq Al-Makhtum Urdu" emerges as a reservoir of wisdom, insight, and inspiration. It meticulously chronicles every facet of the Prophet's existence, from his birth in the heart of Makkah's sacred precincts to his ascension to the heavens, unraveling the divine tapestry that weaves his life's narrative.
Maulana Safi-ur-Rahman Al-Mubarkpuri, a visionary scholar of profound understanding and unwavering devotion, embarked upon a journey to illuminate the pages of history with the radiant light of the Prophet's teachings and actions. His literary prowess, coupled with his meticulous research and reverence for the subject, culminated in a work of unparalleled magnitude that quenches the intellectual and spiritual thirst of seekers across the globe.
For those who yearn to traverse the sands of time and witness the transformative power of Prophet Muhammad's (peace be upon him) character, "Ar-Raheeq Al-Makhtum Urdu" provides an intricate map. The book delves into the intricacies of his interactions, relationships, and moments of triumph and trial. It invites readers to step into the shoes of the Companions, to witness the dawn of Islam and the blossoming of a harmonious community under the guidance of the Prophet.
The significance of "Ar-Raheeq Al-Makhtum Urdu" is further underscored by its esteemed recognition. In a historic event held at the revered city of Makkah Al-Mukarramah in the year 1399 H/1979, the book was awarded the First Prize by the prestigious Muslim World League. This accolade stands as a testament to the book's exceptional caliber, its meticulous research, and its profound impact on the scholarly and spiritual landscape.
As readers immerse themselves in the pages of "Ar-Raheeq Al-Makhtum Urdu," they are transported through time, traversing the deserts and oases of Arabia, witnessing the struggles and triumphs of a man chosen by the Divine to convey a message of mercy, compassion, and guidance to all of humanity. This literary masterpiece serves as a bridge between generations, offering a comprehensive and nuanced understanding of the Prophet's life that informs and inspires, guiding individuals towards a life imbued with righteousness, compassion, and devotion.
In a world yearning for authentic narratives and genuine sources of inspiration, "Ar-Raheeq Al-Makhtum Urdu" stands as an enduring testament to the enduring legacy of Prophet Muhammad (peace be upon him), inviting readers to embark upon a transformative journey that resonates with the wisdom of the past and paves the path towards a more enlightened future.
Indian Print refers to content that is copied from an original source and published in India.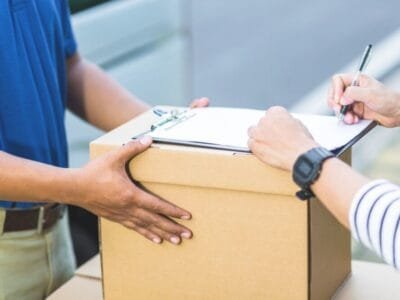 All orders are made to order and shipped from different locations in India. Once an order is placed, we begin to process it the following business day. Orders are packed and shipped Monday-Saturday. Orders placed on the weekend and select holidays are processed on the next business day.
How can I track my shipment?
Tracking information is emailed to you once the order is shipped out. Check in your Inbox/Spam mail. If not received call or whatsapp us +917006207805 | E-Mail: support@rehbarstore.com
Do you ship Books internationally?
Yes, We ship Internationally on Customer request.
How much does shipping cost?
Shipping within the India on Prepaid order Rs.60*.
On International order – Shipping charge will depend on weight.
How long does Rehbar Book Store take to ship?
After you place your order, We take 1-15 Days.
Change of Address
A change of address can only be done BEFORE the order has shipped out. Once the order has shipped, it is the customers responsibility to call shipping company and update the address.
RETURNS & EXCHANGE
Contact us by sending an email to support@rehbarstore.com. Our dedicated customer care executive is ready to assist you, ensuring a seamless experience throughout.
When initiating a product return, kindly adhere to the following guidelines:
– There is no exchange available.
– Items purchased from us are eligible for return, if request is raised within 24hrs of delivery.
– If you receive damaged product, you need to raise return request within 24 hours. Any request after that will not be considered.
The return process commences once we receive and inspect the returned item through our Quality Assurance department. Once QA approval is secured:
– For eligible cases, a complete refund will be processed within 7-15 days.
– Refunds for online payments will be issued to the credit/debit card used. Cash payment refunds will be made via bank transfer.
Please note that we cannot accommodate return or refunds based solely on customer preference. However, if the product is damaged, defective, or substantially differs from the website representation, we extend our apologies. In such instances, we commit to exchanging the product or refunding the amount In shaa Allah. To facilitate this process, it's essential to record the unboxing of the parcel as video evidence.
Case where there is a size issue:
All our sizes are of International Standard, they may be slightly larger what you would generally get from your local market. Therefore, you are required to check our size chart available on each product page.
If you place an order without checking the size chart, we wont be liable for exchange if the sizes are not as per your expectation. In such a case, if you comply to all our return product conditions, you can request an exchange for a cost 150/- per product, whether a return is self shipped or picked up by Rehbar Store courier partner.
In case there is any manufacturing size defect beyond +/- 0.5 inches as per the size chart, then we are liable of issuing a refund/exchange immediately for no extra cost, a proof will be required in this case.
RECENTLY VIEWED PRODUCTS: