English: Minhaj Al-Muslim – by Abu Bakr Al-Jazairi
Minhaj Al-Muslim
Author: Shaykh Abu Bakr Al-Jazairi
Language: English
Binding: Hard Cover
The author of Minhaj Al-Muslim (The Way of a Muslim) was the great scholar Abu Bakr Jabir Al-Jaza'ri. He held the prestige of being a regular lecturer at the Prophet's Mosque in Al-Madinah. His way of teaching was very simple and his lectures find a place in the minds and hearts of people.
The great author had a very humble and pious personality. If Allah wants someone to have the honor of serving His religion, then He Himself provides him with the necessary requirements. And this was the case for Abu Bakr Jabir Al-Jazairi. He was born in 'Liwah', Al-Jaza'ir (Algeria) in 1921 CE. Jabir was less than one year old when his father died; his pious mother nurtured the eminent child on the basis of Islamic guidelines. He learned the whole Qur'an in his youth before he was even twelve years old. He finished his early education in his hometown, then moved to the capital of Algeria where he worked as a teacher. During that period he attended the lecturers of 'Allamah At-Tayyab Abu Qir and was enlightened with the light of belief in Tawhid and the Sunnah of the Prophet (s). When the French colonization began in 1372 AH or 1952 CE, he migrated to Al-Madinah, the city of Prophet (s). King Sa'ud bin 'Abdul-'Aziz was the ruler at that time and Al-Madinah University was being established. Jabir first worked as a teacher in Al-Madinah and then joined Al-Madinah University until his retirement.
He also worked as an adviser to some institutes affiliated with the Muslim World League. Allah gave him great abilities in reading and writing, so he wrote about 80 books. Some of these books include the following works: 'Ageedah Mu'min (The Believer's Creed), his Tafsir of the Qur'an entitled Aysar AtTafasir, and a section on the biography of the Prophet (s) entitled Hadha Al-Habib (This is the Beloved).
Indian Print refers to content that is copied from an original source and published in India.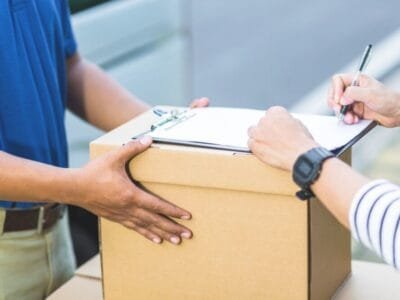 All orders are made to order and shipped from different locations in India. Once an order is placed, we begin to process it the following business day. Orders are packed and shipped Monday-Saturday. Orders placed on the weekend and select holidays are processed on the next business day.
How can I track my shipment?
Tracking information is emailed to you once the order is shipped out. Check in your Inbox/Spam mail. If not received call or whatsapp us +917006207805 | E-Mail: support@rehbarstore.com
Do you ship Books internationally?
Yes, We ship Internationally on Customer request.
How much does shipping cost?
Shipping within the India on Prepaid order Rs.60*.
On International order – Shipping charge will depend on weight.
How long does Rehbar Book Store take to ship?
After you place your order, We take 1-15 Days.
Change of Address
A change of address can only be done BEFORE the order has shipped out. Once the order has shipped, it is the customers responsibility to call shipping company and update the address.
RETURNS & EXCHANGE
Contact us by sending an email to support@rehbarstore.com. Our dedicated customer care executive is ready to assist you, ensuring a seamless experience throughout.
When initiating a product return, kindly adhere to the following guidelines:
– There is no exchange available.
– Items purchased from us are eligible for return, if request is raised within 24hrs of delivery.
– If you receive damaged product, you need to raise return request within 24 hours. Any request after that will not be considered.
The return process commences once we receive and inspect the returned item through our Quality Assurance department. Once QA approval is secured:
– For eligible cases, a complete refund will be processed within 7-15 days.
– Refunds for online payments will be issued to the credit/debit card used. Cash payment refunds will be made via bank transfer.
Please note that we cannot accommodate return or refunds based solely on customer preference. However, if the product is damaged, defective, or substantially differs from the website representation, we extend our apologies. In such instances, we commit to exchanging the product or refunding the amount In shaa Allah. To facilitate this process, it's essential to record the unboxing of the parcel as video evidence.
Case where there is a size issue:
All our sizes are of International Standard, they may be slightly larger what you would generally get from your local market. Therefore, you are required to check our size chart available on each product page.
If you place an order without checking the size chart, we wont be liable for exchange if the sizes are not as per your expectation. In such a case, if you comply to all our return product conditions, you can request an exchange for a cost 150/- per product, whether a return is self shipped or picked up by Rehbar Store courier partner.
In case there is any manufacturing size defect beyond +/- 0.5 inches as per the size chart, then we are liable of issuing a refund/exchange immediately for no extra cost, a proof will be required in this case.
RECENTLY VIEWED PRODUCTS: