Jannat Al-Firdous Premium Quality Attar
Fragrance Name: Jannat Al-Firdous.
Quantity: 6 ml & 12 ml.
100% Alcohol Free Attar.
Premium Quality.
Are you in search of that perfect fragrance, the kind that effortlessly captivates the senses of your friends and family, leaving a lasting impression that lingers in the air? Perhaps you're yearning for a scent that embodies the essence of classic elegance, a fragrance that transports you to a realm of tradition and royalty, where every note exudes strength and longevity. Look no further, for your olfactory journey finds its destination in our meticulously crafted creation: Jannat Al-Firdous Premium Quality Attar.
Drawing inspiration from the very heart of Arabian allure, our Jannat Al-Firdous Attar is a testament to the artistry of perfumery. Its name is derived from the poetic Arabic term "Jannat Al-Firdous," which translates to the "gardens of paradise." This attar is more than a mere fragrance; it's a sensory symphony that encapsulates the idea of a heavenly oasis, a garden blooming with the most exquisite aromas.
With every delicate drop of Jannat Al-Firdous Attar, you embark on a fragrant voyage to a realm where time-honored traditions and regal opulence intertwine. The scent profile is meticulously composed to emanate strength, a characteristic that mirrors the resolute nature of the ingredients within. Its allure is not just fleeting; it's a fragrance that graces your skin and surroundings with an enduring presence, ensuring that your presence leaves an indelible mark.
Just as a garden of paradise blooms with an array of fragrant blossoms, our attar weaves together a tapestry of notes that dance harmoniously together. This composition is a masterful blend of aromatic treasures, a harmonious amalgamation that mirrors the layers of beauty found in the gardens it takes its name from.
Whether you adorn yourself with this attar to leave an unforgettable impression or to immerse yourself in the intoxicating world of Arabian scents, Jannat Al-Firdous Attar promises an experience that transcends the ordinary. It is an invitation to revel in the splendor of tradition, the grandeur of royalty, and the ethereal beauty of paradise's gardens. So, embrace the magic that lies within each bottle, and let the fragrance transport you to the enchanting world of Jannat Al-Firdous.
| | |
| --- | --- |
| Weight | N/A |
| Dimensions | N/A |
| Brand | Shaan |
| Quantity | 12 ml, 6 ml |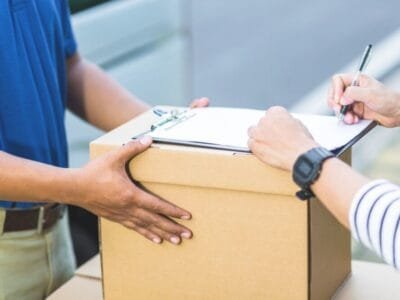 All orders are made to order and shipped from different locations in India. Once an order is placed, we begin to process it the following business day. Orders are packed and shipped Monday-Saturday. Orders placed on the weekend and select holidays are processed on the next business day.
How can I track my shipment?
Tracking information is emailed to you once the order is shipped out. Check in your Inbox/Spam mail. If not received call or whatsapp us +917006207805 | E-Mail: support@rehbarstore.com
Do you ship Books internationally?
Yes, We ship Internationally on Customer request.
How much does shipping cost?
Shipping within the India on Prepaid order Rs.60*.
On International order – Shipping charge will depend on weight.
How long does Rehbar Book Store take to ship?
After you place your order, We take 1-15 Days.
Change of Address
A change of address can only be done BEFORE the order has shipped out. Once the order has shipped, it is the customers responsibility to call shipping company and update the address.
RETURNS & EXCHANGE
Contact us by sending an email to support@rehbarstore.com. Our dedicated customer care executive is ready to assist you, ensuring a seamless experience throughout.
When initiating a product return, kindly adhere to the following guidelines:
– There is no exchange available.
– Items purchased from us are eligible for return, if request is raised within 24hrs of delivery.
– If you receive damaged product, you need to raise return request within 24 hours. Any request after that will not be considered.
The return process commences once we receive and inspect the returned item through our Quality Assurance department. Once QA approval is secured:
– For eligible cases, a complete refund will be processed within 7-15 days.
– Refunds for online payments will be issued to the credit/debit card used. Cash payment refunds will be made via bank transfer.
Please note that we cannot accommodate return or refunds based solely on customer preference. However, if the product is damaged, defective, or substantially differs from the website representation, we extend our apologies. In such instances, we commit to exchanging the product or refunding the amount In shaa Allah. To facilitate this process, it's essential to record the unboxing of the parcel as video evidence.
Case where there is a size issue:
All our sizes are of International Standard, they may be slightly larger what you would generally get from your local market. Therefore, you are required to check our size chart available on each product page.
If you place an order without checking the size chart, we wont be liable for exchange if the sizes are not as per your expectation. In such a case, if you comply to all our return product conditions, you can request an exchange for a cost 150/- per product, whether a return is self shipped or picked up by Rehbar Store courier partner.
In case there is any manufacturing size defect beyond +/- 0.5 inches as per the size chart, then we are liable of issuing a refund/exchange immediately for no extra cost, a proof will be required in this case.
RECENTLY VIEWED PRODUCTS: