Aqua Premium Quality Attar
Fragrance Name: Aqua.
Quantity: 6 ml & 12 ml.
100% Alcohol Free Attar.
Premium Quality.
Introducing the captivating "Aqua Attar" fragrance, a masterpiece designed exclusively for women who embrace their unique style and carry an aura of confidence. This fragrance is more than a mere scent; it's an embodiment of elegance and allure that is bound to turn heads wherever you go. Crafted by a leading perfume brand, this fragrance is a testament to their expertise and commitment to excellence.
Elevate your personal style with "Aqua Attar," a fragrance that complements your individuality. As you step out wearing this exquisite scent, prepare to receive an array of compliments that speak to its captivating allure. This fragrance isn't just for you – it's a gift that resonates with your sister, mother, and relatives, appealing to a wide range of tastes and preferences.
"Aqua Attar" is a tribute to women who wear the spirit of adventure on their sleeves, who approach life with zest and enthusiasm. The fragrance begins with an oriental fresh opening that teases the senses, gradually unfolding to reveal floral accents that add a touch of grace and sophistication. The journey concludes with a base of floral musky notes, creating a harmonious symphony that lingers delicately on your skin.
This attar is crafted from an array of meticulously selected extracts, ensuring a long-lasting fragrance that graces your clothes throughout the day. Its longevity is a testament to the attention to detail that goes into every bottle. "Aqua Attar" is tailored specifically for women, offering an experience that is both invigorating and timeless.
Among its unique qualities, some variations of "Aqua Attar" provide a fresh fragrance on clothes, a refreshing aura that accompanies you on your endeavors. The Shaan fragrances attars are known for being 100 percent alcohol-free, making them ideal for various purposes, including religious occasions. The natural aroma of these attars creates a harmonious connection with your essence, leaving a lasting impression wherever you go.
Indulge in the allure of "Aqua Attar," a fragrance that transcends mere scent and becomes an extension of your identity. Allow its captivating notes to envelop you, its fragrance to grace your clothes, and its essence to become an inseparable part of your journey. With "Aqua Attar," you're not just wearing a fragrance – you're embracing a lifestyle of elegance, adventure, and timeless allure.
| | |
| --- | --- |
| Weight | N/A |
| Dimensions | N/A |
| Brand | Shaan |
| Quantity | 12 ml, 6 ml |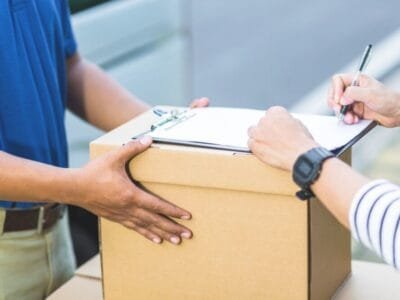 All orders are made to order and shipped from different locations in India. Once an order is placed, we begin to process it the following business day. Orders are packed and shipped Monday-Saturday. Orders placed on the weekend and select holidays are processed on the next business day.
How can I track my shipment?
Tracking information is emailed to you once the order is shipped out. Check in your Inbox/Spam mail. If not received call or whatsapp us +917006207805 | E-Mail: support@rehbarstore.com
Do you ship Books internationally?
Yes, We ship Internationally on Customer request.
How much does shipping cost?
Shipping within the India on Prepaid order Rs.60*.
On International order – Shipping charge will depend on weight.
How long does Rehbar Book Store take to ship?
After you place your order, We take 1-15 Days.
Change of Address
A change of address can only be done BEFORE the order has shipped out. Once the order has shipped, it is the customers responsibility to call shipping company and update the address.
RETURNS & EXCHANGE
Contact us by sending an email to support@rehbarstore.com. Our dedicated customer care executive is ready to assist you, ensuring a seamless experience throughout.
When initiating a product return, kindly adhere to the following guidelines:
– There is no exchange available.
– Items purchased from us are eligible for return, if request is raised within 24hrs of delivery.
– If you receive damaged product, you need to raise return request within 24 hours. Any request after that will not be considered.
The return process commences once we receive and inspect the returned item through our Quality Assurance department. Once QA approval is secured:
– For eligible cases, a complete refund will be processed within 7-15 days.
– Refunds for online payments will be issued to the credit/debit card used. Cash payment refunds will be made via bank transfer.
Please note that we cannot accommodate return or refunds based solely on customer preference. However, if the product is damaged, defective, or substantially differs from the website representation, we extend our apologies. In such instances, we commit to exchanging the product or refunding the amount In shaa Allah. To facilitate this process, it's essential to record the unboxing of the parcel as video evidence.
Case where there is a size issue:
All our sizes are of International Standard, they may be slightly larger what you would generally get from your local market. Therefore, you are required to check our size chart available on each product page.
If you place an order without checking the size chart, we wont be liable for exchange if the sizes are not as per your expectation. In such a case, if you comply to all our return product conditions, you can request an exchange for a cost 150/- per product, whether a return is self shipped or picked up by Rehbar Store courier partner.
In case there is any manufacturing size defect beyond +/- 0.5 inches as per the size chart, then we are liable of issuing a refund/exchange immediately for no extra cost, a proof will be required in this case.
RECENTLY VIEWED PRODUCTS: